That is NOT Bear Grylls.
THAT is Bear Grylls.
That is NOT Zac Efron.
THAT is Zac Efron. [You're welcome, btw.]
The two of them together: Running Wild with Bear Grylls and Zac Efron.
Bear Grylls is apparently a survivalist. Meaning he lives off the land and nature to survive. Apparently he has a show on TV about it. Well now, he is taking his show to celebrities and sharing his skills with them. Let's face it. Some of these celebrities need help learning how to do things on their own.
After meeting, the two hopped on a helicopter and then parachuted out into the Catskill Mountains.
They climbed some stuff. And then Bear Grylls made Zac Efron eat a worm.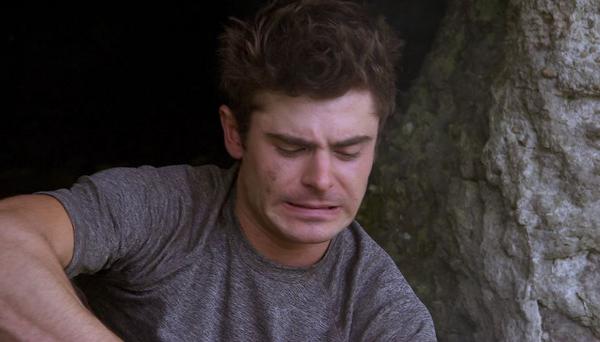 They slept in a cave. All the while, maintaining Zac's perfect coif and showing off his guns.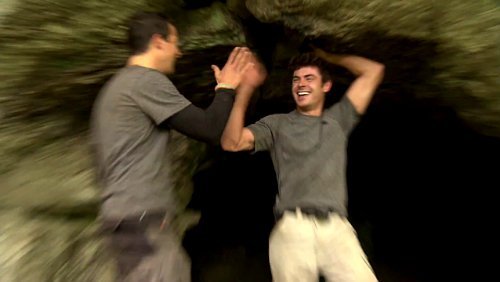 But seriously though, they had a good chat about Zac's recent stunt in rehab. They discussed how he just lived for the weekend and the feeling that he needed substances to make him happy. After he left rehab, he says it's a struggle to not let those substances take control. And that we should all live in the moment.
"Look at my muscles and hair. Oh, yeah. My teeth are still good right? Drinking is bad."
After a breakfast of "fern tea," the two headed out on their next adventure. They came to a cliff. Luckily, some strange force had left a rope for them to climb across on. They used some sort of military move.
The whole time, I am thinking, "Don't kill Zac Efron. Please, don't kill Zac Efron…" Can you imagine the riot that would happen if Bear Grylls killed Zac Efron?
Then this happened.
Yay! They made it! More of Zac being proud of his muscles. [Don't get me wrong, if I looked like that, I'd be half naked all the time and flexing, too]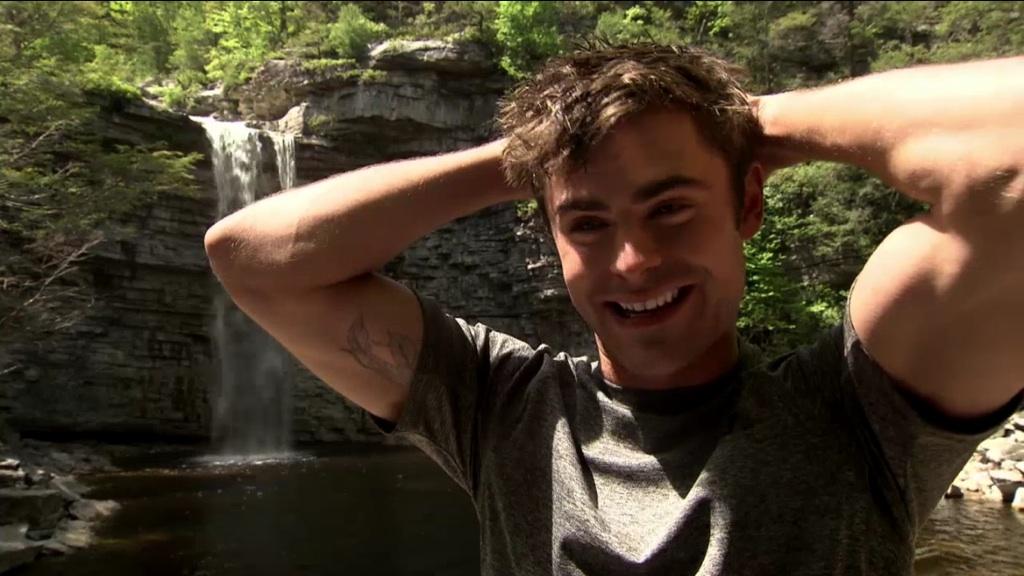 Things we've learned from this:
A. Bear Grylls is English.
B. Zac Efron survived stupid survalists.
C. Zac Efron is VERY proud of his guns.
D. Zac Efron is the All-American Boy-Next-Door.
E. I find Zac Efron even more adorable.
F. One More Time:
By the way, Channing Tatum will be on this show, too.