So the past couple days I've seen articles talking about if we shower too much as an American society…
Not gonna lie- I didn't like the idea of someone telling me that I shower too much. I like being clean ok?
Especially after a good sweaty workout! Plus that shower in the morning is the #1 way I wake up…with coffee or tea coming in at a close #2.
Most importantly…body odor stinks.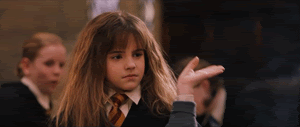 So I did some light research, and I'm glad that the Today show cleared up some of the initial statements about showering. You can check out the full article HERE, but here are some helpful tips help your skin out but not have to completely alter your bathroom routine.
 It's not so much how often you bathe, but HOW you bathe that matters! We tend to do clean EVERYTHING every time we jump in the shower, but dermatologists recommend revising your shower "to-do" list. We've already heard that you aren't supposed to wash your hair every time your in the shower (especially long hair), same goes for your body. Save the "whole body sudsing" for every other day (or every couple days even)  and  daily focus on the areas of your body that need it. Ex. places that stink first, like armpits and feet, and also areas that a bathing suit would cover.
Your skin knows what it's doing. It naturally produces oil that not only helps keep your skin hydrated, but contains good bacteria to keep away infection. So over-washing can actually make your skin more prone to letting those infections into your body…ew.
 Time and Temp Dermatologists say that if you keep the shower short and use lukewarm water instead of hot water that helps your skin from drying out…especially in these cold winter months.
Are bath's your thing? Soak and Smear! If a soak is more your style, make sure you keep the time down to 10 or 15 minutes, and then as soon as you are out apply lotion/moisturizer.
Remember little angels and senior saints don't need to shower as often. Your child's skin is more delicate and elderly skin is naturally drier.
Hopefully these little tips and tricks can help revamp your routine and you won't have dry winter skin as bad this year!